Places Near
Sandusky Bay Marinas:
Sandusky
LEARN TO SAIL!
Kids and Adults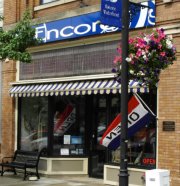 Encore Resale Shop
126 Columbus Avenue
Sandusky
(419) 502-0019
Amazing upscale vintage & resale

Vita
256 Columbus Ave
Sandusky
Coffee - Artisan Market - Bistro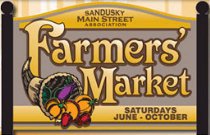 Sandusky Farmers Market
100 E Washington Row
Sandusky
(419) 602-9202
Every Saturday, May through October
8:00 am to 12:00 Noon

Sandusky Hardware
1009 West Washington St.
Sandusky
Huge inventory packed in here. Stainless hardware. Open when you need them. And you thought the old-fashioned hardware stores were gone.



Sandusky History:

Cooke-Dorn House
1415 Columbus Avenue

Follett House Museum fb
404 Wayne Street

Merry-go-round Museum
301 Jackson St.

Maritime Museum of Sandusky
125 Meigs Street

Sandusky Library
114 W. Adams St.



SANDUSKY IS A CRUISING DESTINATION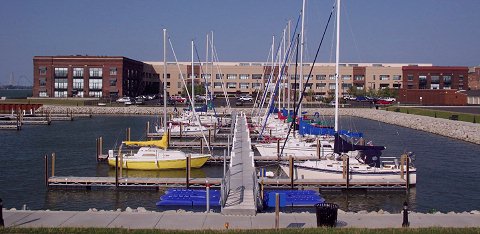 Fodor's Asks, "How Cool Is Sandusky?"
This sailing destination is just two blocks from
HistoricDowntown Sandusky
. Most of the docks are for visitors only, and there's usually one available. (419) 626-2365
WEST END - NEW AND IMPROVED LIONS PARK A GREAT PLACE FOR BEACH-LAUNCHED WATERCRAFT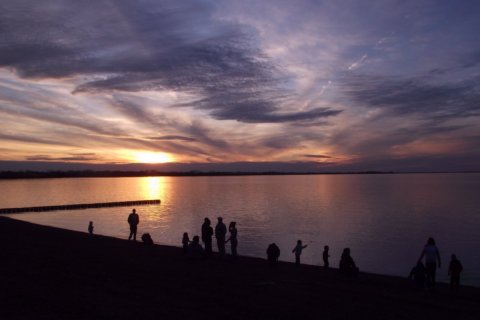 The City of Sandusky has begun implementation of the new master plan for
Lions Park
, near
Sandusky Harbor Marina
and
Harbor Bay Yacht Club
. The process will take many years and there is no definite timetable. In fact, the plan is sure to change before it's complete.
The old rip-rap has been removed and the shoreline has been graded back for much-improved access to the water. The plan includes allowing non-powered watercraft and possible beach nourishment, and should provide some interesting opportunities for beach launched watercraft.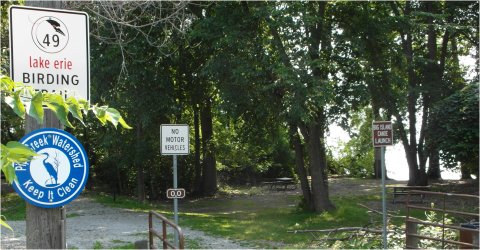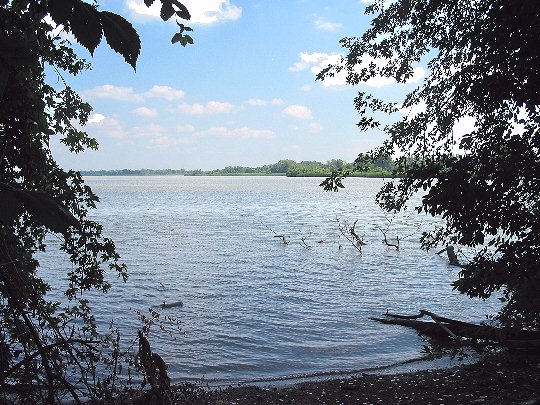 Big Island Preserve and Canoe Launch
Human-powered boats only!
Sandusky Bay Rowing Association is located here.


Places Near
Sandusky Bay Marinas:

Barra
142 Columbus Avenue
Sandusky
(419) 502-0025
Fancy tacos, good bar,
alfresco dining, open when everything else is closed

Crush Wine Bar
145 Columbus Avenue
Sandusky
Fine dining & superb wine selection,
alfresco dining

Daly's Pub
104 Columbus Ave
Sandusky
Alfresco dining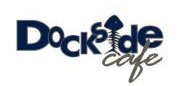 Dockside Cafe
611 W Shoreline Drive
Sandusky
Come-as-you-are Tiki Bar w/ Southwest flair, at the Marina District Marina.No better place to watch the sunset. Outdoor dining only.

HDT (formerly Hot Dog Tony's)
115 W Water St
Sandusky
Small clubby atmosphere, tavern food, outdoor bar overlooking bay out back

J Bistro Downtown
129 W Market St
Sandusky
Alfresco dining

Mona Pizza Gourmet
135 Columbus Ave.
419-626-8166
Pizza by-the-slice or to order, gyros, subs, specials, dine in or take out.

Port Sandusky Family Restaurant
325 West Market St
Sandusky
(419) 627-2028
Classic little diner, breakfast bargains

Sandusky Bell & Deli
Market Place at The Cooke
122 E Water St
Sandusky
419-502-1060
Breakfast Lunch Dinner
Alfresco dining, take-out

Shore House Tavern
306 W Water St
Sandusky
Loyal regulars, exceptional saloon fare, almost a gastro pub

Small City Taphouse
202 Columbus Ave
Sandusky
80 taps, Vietnamese fusion & sushi

West Marine
207 East Water St.
Sandusky

Zinc Brasserie
& The Hearth Tavern
215 E Water St.
Sandusky
(419) 502-9462
Four-star dining as informal as you like in Summer. Adjoining Hearth Tavern is more casual and features wood-fired pizza.